The Vault Collection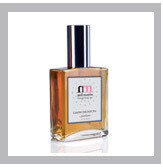 Dark Season
I lived in Finland for a year in 1977 and I would take walks with my Finnish friends on cold, dry, shimmering nights. One evening while visiting my friend Merja's family in Lahti (60 miles north of Helsinki) we decided to bundle up and walk through the winter woods not far from her home. (The woods are ubiquitous in Finland!) The night was crystalline and the air cold and clear and as we walked and talked, the silence of the majestic forest and the softly falling snow combined to create an otherworldly dreamscape. But what I remember most were the stars! They hung like almost reachable frozen orbs that might shatter from our chilled breath. We stopped talking and just walked for half an hour more till the north wind told us we'd had enough. We then headed back to their house on Pohjanakanpolku (Yes, that's the name of the street they lived on. It means Path of the Northern Hag - I kid you not!!), and we could smell the warm fires and saunas coming from the homes on her street. Her mom had warm glöggi ready for us when we got in. I was almost in tears from the magic of that walk.
I tried to capture it in DARK SEASON. The cold night, Finnish fir trees, warm fires burning in distant hearths...
Notes - Cinnamon, Fir, Patchouli, Dark Vanilla, Labdanum, Oakmoss, Myrrh.