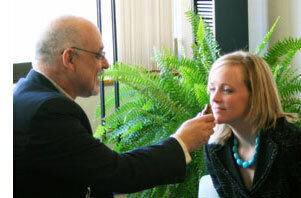 custom fragrances
Each of us is unique—we have our own look, our own style, our own life experiences. Imagine being able to express that uniqueness with a fragrance that is totally your own.
My passion for beautiful fragrances began over thirty years ago when I started blending custom perfumes for family, friends and personal clients. With decades of exploration, refinement, and inspiration from top perfumers, I've developed a process and approach to fragrance design that allows me to create fragrances that truly express the individuality of my clients.
Please visit the custom fragrances section of our site to find out more about designing your own custom fragrance (or one for someone special).